During memorial services and funeral ceremonies, funeral sprays serve as the center-piece and most noticeable flower arrangement. They are often mounted on a tripod or an easel.
A funeral spray arrangement that expresses sincere sympathies and honors the deceased is the greatest kind. During memorial services and funeral ceremonies, funeral sprays serve as the center-piece and most noticeable flower arrangement. They are often mounted on a tripod or an easel. The custom of giving funeral flowers reflects the natural human desire to commemorate and honor those who have passed away while also offering consolation and comfort to those who remain.
Funeral flowers will always be a symbol of love, remembrance, and the enduring beauty of life as long as we uphold this customary tradition. Listed below are some flowers that make great spray arrangements which you can get from any flower shop in Easton PA.
White Lilies
White lilies symbolize purity, innocence, and the restored spirit of the departed. They offer a sense of peace and hope, making them a classic choice for sympathy arrangements. The Pure Heart Spray arrangement has an elegant appearance and evokes a serene and dignified ambience. When talking about flower spray for funerals, lilies are always the first pick. This flower in particular has a dignified place in various cultures and also in Christianity. Whenever you think of a Funeral flower near me, lilies in white and red will always pop up. White lilies are often considered a symbol of purity and innocence. This symbolism is particularly relevant during the celebration of Easter, where the lily is seen as a representation of the pure and sinless nature of Jesus Christ.
Red Rose
Roses hold various meanings based on their colors. Red roses symbolize love and respect, while white roses represent purity and reverence. A funeral spray with red roses can express heartfelt appreciation for the deceased and eternal love. When it comes to funeral flowers for casket spray, you will always find options with roses in them along with the best Remembrance Red Funeral Spray. You will always get different types of roses from Love Blossoms Flowers & Gifts, the best florist in Easton PA.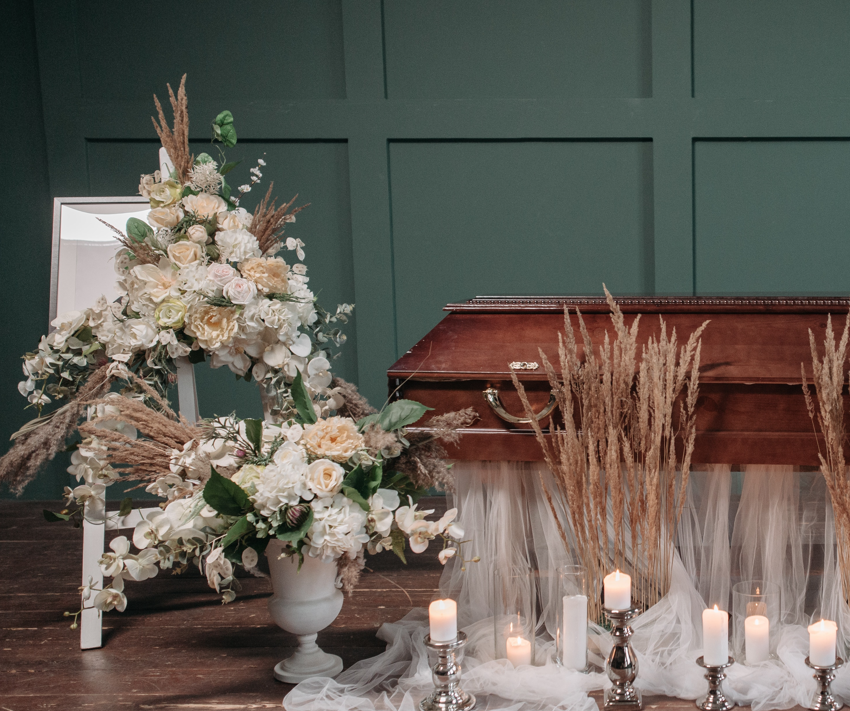 Hydrangeas
The hydrangea represents sincere feelings and comprehension. Their large, lush blooms give a funeral spray depth and fullness while showing sympathy and compassion for those who are grieving the loss. Hydrangeas are often used in standing sprays for funerals and are known for their abundant, lush blooms, symbolizing a life well-lived and filled with love. You can go for a Forever Casket Spray that comes with the fullness of the hydrangea blossoms representing the depth of emotions shared by mourners, bringing a sense of completeness and unity during the funeral ceremony.
Gladioli
Gladioli are beautiful flowers to use in funeral sprays because of their height and majesty. They represent the virtues of the departed and exhibit their strength of character, honesty, and sincerity. The Gladioli are known for their passionate and sincere messages. With Funeral Sprays delivery easton pa you can choose this for individuals who want to show the grieving family their sincere compassion and sympathies. The flowers' straightforwardness and honesty mirror the openness of the emotions expressed during times of bereavement.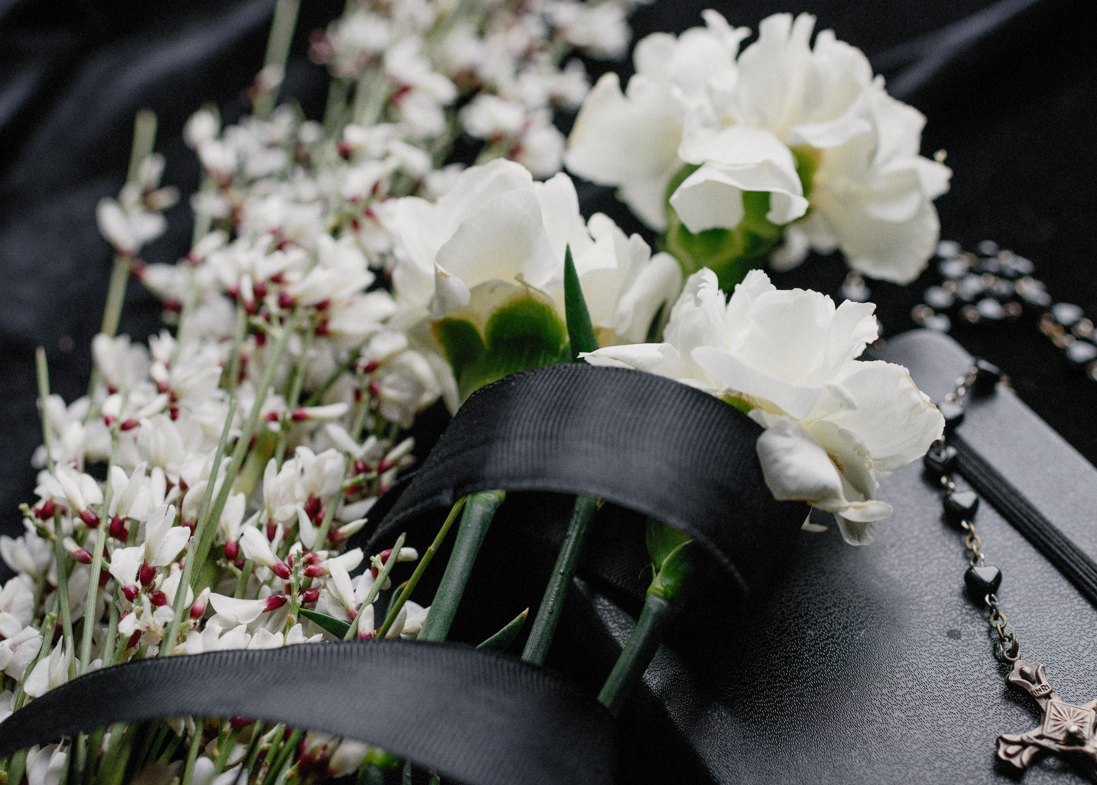 White carnation
These flowers are renowned for their durability and persistent blooms. Pink carnations in funeral sprays offer appreciation and affection for the deceased, while white carnations represent pure love and remembering. White carnations symbolize pure love, innocence, and deep admiration. The best way is to get an all White Sympathy Standing Spray that includes carnations, Spider Mums, Baby's Breath, Chrysanthemum, and Variegated Pitt. This spray will represent the love and respect felt for the deceased and serve as a touching tribute to their life and character.
In a sympathetic tone, a well-crafted funeral spray arrangement thoughtfully combines these flowers, expressing love, respect, and remembrance of the departed. A funeral spray arrangement thoughtfully composed of these flowers becomes a poignant tribute. It offers solace and compassion to grieving families and friends as they bid farewell to their loved ones.