Winter weddings have a charming quality. However, some women fear that because winter includes chillier weather, the blooms they have to choose from are limited. There are many winter wedding flowers from which women can select to make their bouquet stand out from the others, ranging from dramatic reds to pure whites. Our Easton PA florist has a variety of flowers for wedding. We have divided and subdivided the category below. Let's have a look

Wild and Rustic Flowers
Any Winter Wedding Flowers would look great with the cold tones of this bouquet. This comes under a few blooms that are mentioned below.

Artichoke
Contrary to what most people think, artichokes are flower buds, and they are becoming more and more common in floral arrangements.

Lotus Pod
Despite the plant's absence of petals, the lotus pod makes a great filler when used with an earthy, winter-themed arrangement.

Ranunculus
The white ranunculus flowers are utilised to balance out the arrangement's cold tones.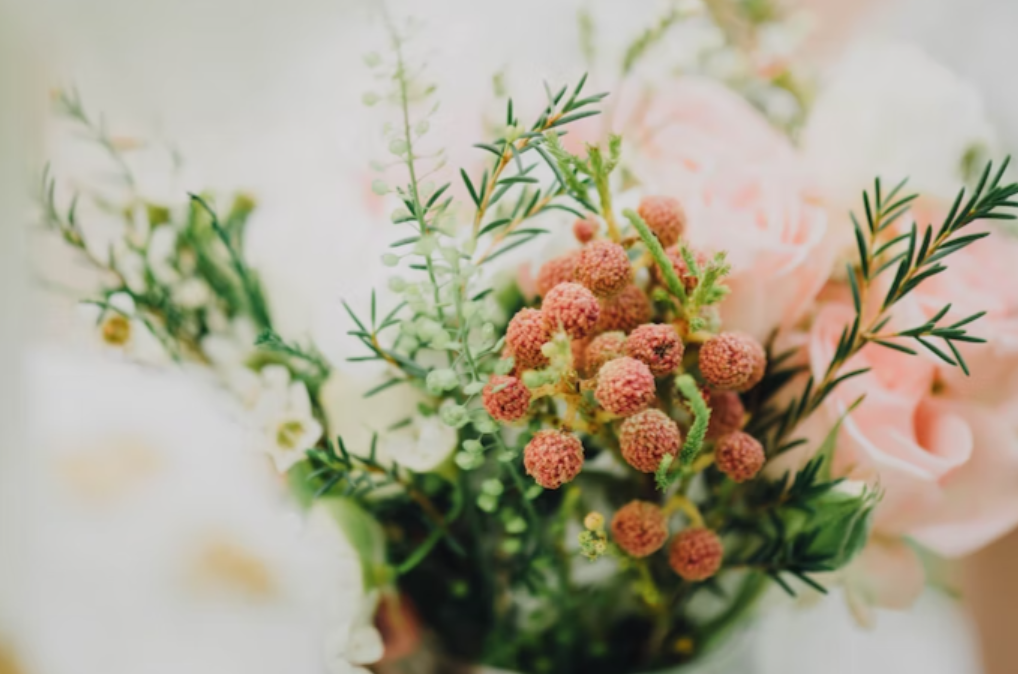 The Fresh Winter Wedding Flowers
Unique blooms and greenery are used in this one-of-a-kind design. With their star-shaped petals, the light pink and white dahlias stand out among the dusty miller and arrowwood viburnum berries.

Dusty Miller
One of the most well-liked varieties of foliage is the dusty miller. Its velvety texture and frosty foliage make it ideal for winter bridal bouquets.

Semi-Cactus Dahlia
Due to the variety of hues available, a flower arrangement that evokes the colder months can be created with deep red and snowy white dahlias.

Arrowwood Viburnum Berry
Arrowwood viburnum is a hardy shrub producing bluish-black berries among the greenery.

The Bold & Vibrant Winter Wedding Flowers
Look no further if you need ideas for the winter. Dark greenery, crimson red, and pastel florals merge with the joy and such winter flower arrangements can be provided by Easton PA florist. Explore more of our variety from here Love Blossoms Flowers & Gifts
Stock flower
Their tiny blossoms are excellent for creating colorful accents.

Chrysanthemum
The chrysanthemum is a wonderful addition to a wedding bouquet since it represents beauty and joy.

Eucalyptus Silver Dollar
The silvery tones of this eucalyptus is an excellent complement to winter bridal bouquets because silver and gold are a common color combination for the season.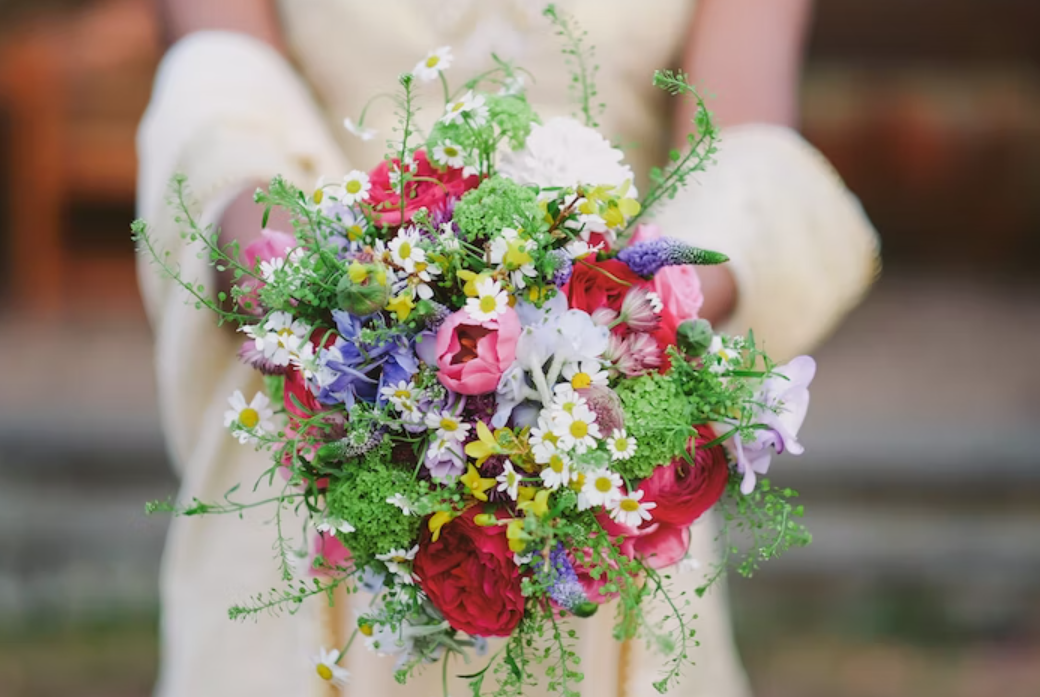 Winter Wedding Flower: Subdued and Elegant
Use pastel roses and textured greenery to create a subtler, more contemporary floral arrangement.
Garden Roses
Garden roses are a classic in the wedding industry due to their vast blooms and numerous petals. They may be used with a variety of filler flowers and greenery because of their enormous size, which makes them a suitable choice as the centerpiece floral in an arrangement.

Seeded Eucalyptus
The seeded eucalyptus has little seed pods that cascade out of bouquets nicely.

Myrtle
Another sort of wintertime beauty that is popular is myrtle.

Winter Wedding Flowers That Are Soft & Feminine
To create a festive floral arrangement for this bouquet, white and pink are combined with various seasonal green tones.

Hydrangea
The mophead hydrangea, one of the most common varieties, is shown in this bouquet.

Cockscomb
The cockscomb gets its name because its flowers resemble the head of a rooster.

Astilbe
Astilbe is distinguished by its striking feathers, which range in color from light pink to deep crimson. White astilbe in this bouquet help to give the design a romantic and whimsical touch.

Special & Contemporary Winter Wedding Flowers
Winter brings to mind closeness and romance, which are essential to a happy marriage.

Queen Anne's Lace
This filler flower's lovely lace-like pattern nicely matches a bride's outfit.

Kangaroo Paw
The kangaroo's deep crimson tones are the ideal complement to a winter floral arrangement. The kangaroo paw is a strange-looking plant with crimson and emerald green hues associated with the holiday season.

Silver Brunia
This specific fruit, also known as silver brunia, is a fashionable way to add silver and grey tones to your bouquet.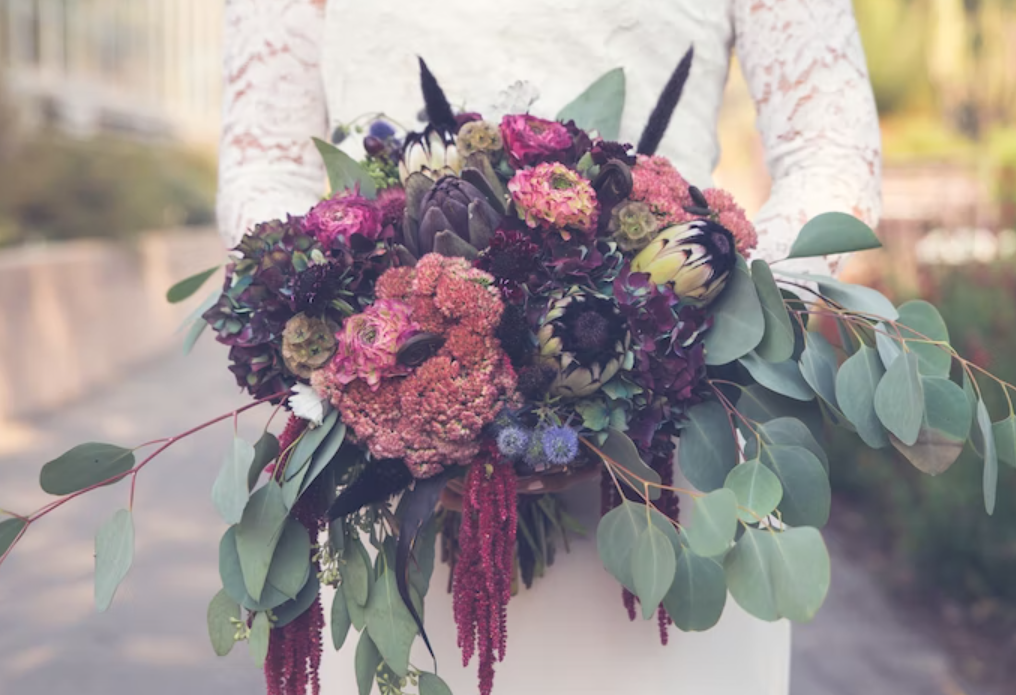 Winter Wedding Flowers That Are Rich & Romantic
This sophisticated bouquet for a winter wedding is packed with gorgeous greenery and pastel roses. Its design evokes an air of antiquity because of its soft hues and vibrant texture.

Japanese Lisianthus
Because of its widespread use in Japan and its numerous petals, the Japanese lisianthus is frequently referred to as the "Japanese rose."

Scabiosa
The scabiosa flower produces tiny flowers that gather in a cluster in the middle of the plant. They are renowned for their distinctive shape, which gives bouquets more variation and texture.

Anemone
A significant portion of this gorgeous bouquet is made up of white and pastel anemones.

The Conclusion
Make sure your wedding flowers are both in-season and a reflection of you and your fiancé while organizing a winter wedding. Wedding Flower Delivery Easton PA, can be a great choice for planning your wedding.